An unforgettable adventure is about to begin …

We are in Tropea, on the beautiful Costa degli Dei, which has one of the most beautiful stretches of sea in Italy.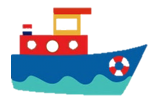 In order to discover the wonders of this territory and its 30 km of coast, from Tropea to Capo Vaticano and up to the ancient Roman fish farm the Murenario of Sant'Irene, you must absolutely rental boat, because the many inlets, bays, caves and cliffs can only be reached by sea.

It starts from our nautical base Sea Sports at the marina of Tropea, discovering the coast is easy and if you rent one of our new boats or one of our beautiful maxi Rib comfort, it will be even more fun.


Contact us, we have the right boat for you!
We give you the itinerary, travel tips, snorkeling equipment, on-board comfort and your day on the boat will certainly be unforgettable.
For many years we have been in Tropea and Capo Vaticano the reference yacht charter of the most prestigious hotels in the area, because we combine experience and professionalism with the management of a very modern fleet of:
Boats

Maxi Rib Comfort

Motor yacht

Sailing boats
At the port of Tropea we rent boats that you drive without a license and boats with skipper on board.
Loyal customers and those who use our services for the first time, say of us that we are the best boat rental in Calabria. We like to think that if you turn to us during your holiday, we will make a difference for you and for this we put all our heart and our professionalism.