An unforgettable adventure is about to begin…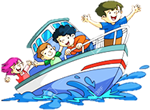 Boat tours Tropea, Capo Vaticano and the wonderful Costa degli Dei; 30 km of the coast among the most beautiful in Italy which offers lovers of the sea, snorkeling and nature, wonderful places to discover.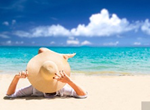 Starting from the port of Tropea, there are numerous itineraries to do by boat to discover a territory that will remain in your heart. From Tropea to Capo Vaticano and up to the ancient fishpond of Sant'Irene, the coast is characterized by inlets of white sand with crystal clear water, sheer cliffs where the thick vegetation slopes down to the sea, lagoons, caves, waterfalls, ruins of an ancient Port and a Roman Murenary.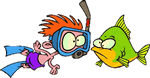 By choosing to spend some of your time on board our beautiful boats, there are many wonderful experiences that await you:

swimming in natural pools, snorkeling among hundreds of fish, eating freshly caught hedgehogs, seeing dolphins, breathtaking sunsets on Stromboli and an aperitif at sunset or a romantic dinner.

Whether you are in a group, as a family, as a couple, we have the right solution to make your holiday unforgettable and so, as expert local guides we have thought of some itineraries and we want to suggest them to you: